Episode 10
Hocus Pocus:
Pre-Hospital Ultrasound 
  POCUS (Point of Care Ultrasound) is the wave of the future.  It helps guide real time treatment and diagnostic decisions.  Currently POCUS is widely utilized in the emergency department.  
Hosts
Shannon Sovndal, MD
Stephanie Sovndal, F-PC/FF
What if we brought POCUS to the pre-hospital setting and let EMS utilize this valuable tool?  PHUS (Pre-Hospital Ultrasound) is the focus of this podcast.  We look at the utility and feasibility of ultrasound in the field.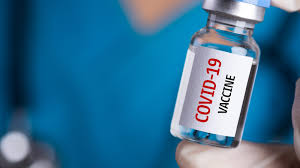 Episode 13 COVID-19 Pt 3: 747's and a Vaccine! In this episode, we dive into the history and science of the new COVID-19 vaccine with Boulder Community Health Infectious Disease Specialist, Amie Meditz. Also: what a 747 has to do with COVID19. Hosts Shannon Sovndal,...